Changing the mid position
Hi,
How can i change the mid position from figure 1 to figure 2? The tutorial in the phoenix hexapod is not clear for me.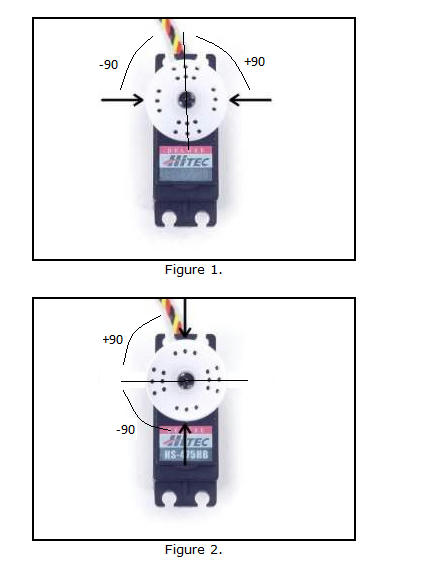 kurte
Guru
( online )
Posts: 4935
Posted: 2012-01-10 15:01
Unscrew screw in center of servo horn, pull horn off. Rotate horn to desired angle and put back on servo spline. Reinstall screw. Note: rotating by one spline changes angle 15 degrees.

Kurt
I did it, thank you.
In the phoenix hexapod I should do this to all the servos, right?