Organize those resistors! And caps, and diodes...
Keep your resistors in business card holders! Make a big book O resistors!
I also organized my electrolytic caps
: Seems I never had the proper components for a given project so I ordered some resistor and cap assortments from ebay. The resistor assortment came in little bags with labels which made things simpler! Both were pretty inexpensive but the shipping from China took a bit.
Radio Shack packets slip nicely into the business card sleeve:
Diodes Too...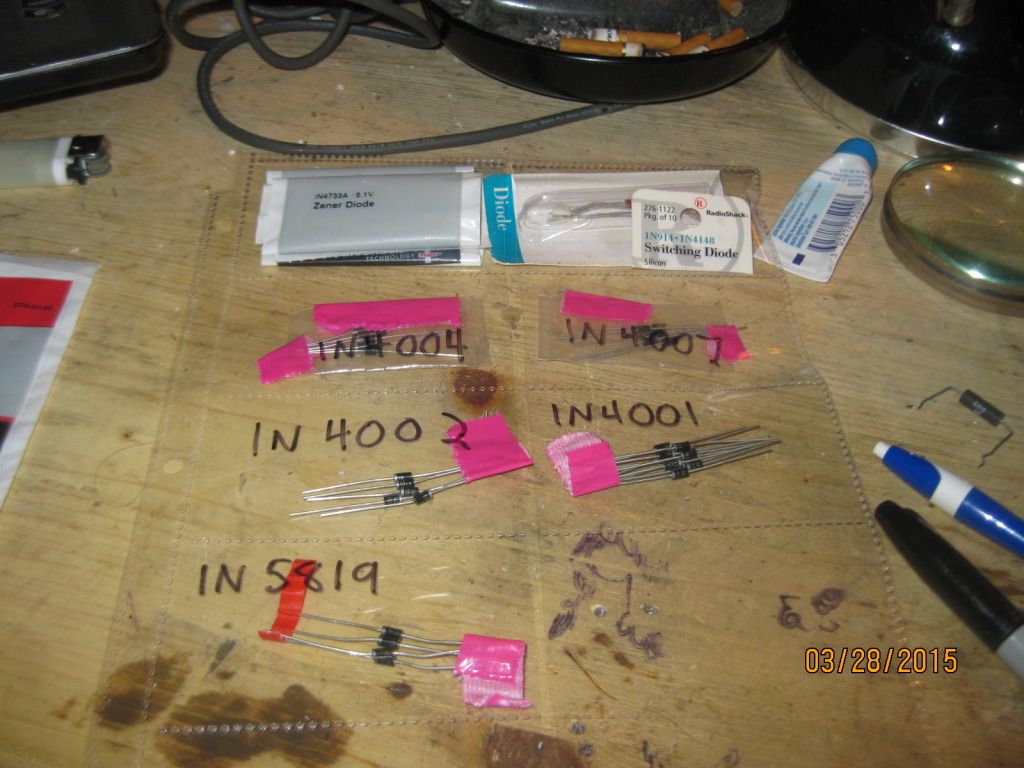 //